Welcome to Sierra County
In the early to mid-1800s, Sierra County was populated by Spanish and Mexican citizens as well as the Chiricahua and Membreno Apaches. Mexico gained its independence in 1821 and the US acquired the New Mexico Territory in 1850, then acquired a bit more land in the south through the Gadsden Purchase in 1854. The Arizona Territory was created in 1863, basically cutting the New Mexico Territory in half. New Mexico sits on the "left shoulder" of Texas with El Paso, Texas, being located just south of White Sands Missile range and Holliman Air Force Base.
Sierra County was created in 1884 from Socorro and Dona Ana counties, two of the original counties created by the Territorial Government in 1852. The first county seat was Hillsboro, a mining town that declined in the 1930s and the seat was moved to Truth or Consequences. Truth or Consequences (locally called T or C) was originally called Palomas Hot Springs or Palomas Springs and later, simply Hot Springs. It was renamed in 1950 for a radio show that offered a free festival (and free advertising) for any town that would change its name. At present, Sierra County's far east side is covered by the White Sands Missile Range and its far west side by the Gila National Forest. IH 25 and the Rio Grande split the remainder of the county almost in half just west of Elephant Butte Lake and the Caballo Reservoir, the first and fourth largest lakes in the state, both man-made.
It's a good idea to keep all these changes and the border oddity in mind as you search for your ancestors in this part of the country. The most reliable early records for New Mexico are those created by the Spanish and Mexican governments and the Catholic church but there are also an 1850 US Census and good county records after 1850.
---
There are a few
old queries
from before we started using the Ancestry.com boards.
---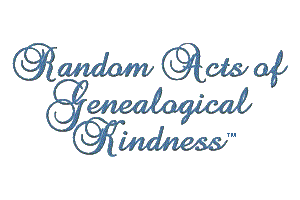 Look-Up Volunteer Group
---
Other NM Counties
---